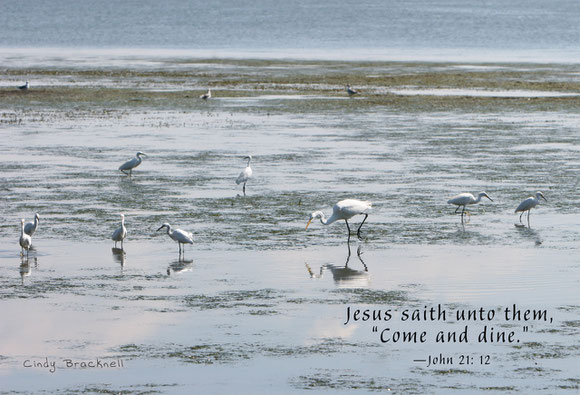 This photo was taken near Palmetto, FL. It is low tide and the wading birds are eating the small fish trapped in the shallow water. I was thinking how God provides for his creatures and thought of the chorus we would sing at camp lined up to go into the dining hall.
"Come and dine the Master calleth come and dine
You may feast at Jesus table all the time
He who fed the multitude turned the water into wine
To the hungry calleth now come and dine. "
God is so good.
CB